What retailer's do not want you to know PRICE DOES NOT ALWAYS INDICATE QUALITY…IT IS POSSIBLE TO GET A HIGHER QUALITY PRODUCT AT A MUCH LOWER PRICE.

MISSION

Our mission is to provide the highest quality products and outstanding customer service at the lowest possible price for our clients. Sounds good but how can we do it?

NO PUSHY COMMISSIONED SALES ASSOCIATES
All customers are handled directly by myself, Brian and my wife Jennifer. Who is going to care more about you than the owners? No bouncing to service, no long recordings, no checking with General Managers.
LOWEST POSSIBLE PRICE

Our location is in a small town with low overhead. Retailers and Wholesalers in big City's pay a premium for prime locations with the most drive by traffic. Our location and the size of our showrooms would cost 10 times as much in heavily populated areas.
ADVERTISING

Retailers pay big dollars on newspaper display ads/television/radio etc. These companies ultimately have to inflate the price of the products to cover their expensive ways of advertising. We've developed unique, affordable, and highly effective ways to advertise that keep our overhead and price low.

VOLUME

By buying in volume, container purchasing, factory direct, and working with retailers, and builders we cut out the middleman.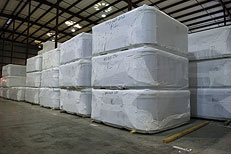 HIGH QUALITY PRODUCTS

Our large assortment of products from flooring, gaming, hot tubs, mattresses, furniture, etc. allows high quality products at an affordable price.

PHONE ORDERS

If you want to purchase over the phone, this is not uncommon. Up to 40% of our business is from customers who never visit our showroom. All we require is a $100 deposit before delivery. If at the time of delivery you are not completely satisfied with the quality of your pool table or hot tub or other home furnishing you are under no obligation to make the purchase or pay for any delivery charges. We offer this guarantee because our pool tables and hot tubs are everything we represent them to be. We also understand that you the customer are the lifeline of our future business.
Superior Home Furnishings provides hot tubs, pool tables, and high quality furniture to clients across the continental United States. Jennifer and I are able to save our clients thousands of dollars even after the additional costs of shipping on an insured private carrier. Shipping insured private carriers alleviates the risk of receiving damaged products. In the past 3 years of shipping nationwide we have yet to have a dissatisfied client.

We have up to 18 months interest free no payment or with payment financing email or call with questions.
What our customers say about us...
"Brian: Enjoyed dealing with you. Layden is an awesome young man! I know he will be very successful in the future in his business endeavors. We were in the hot tub at 6:30 this morning. Love it!! We will highly recommend your company to all our friends. A little later down the road we intend to purchase a different bedroom set and will definitely get online and check out your selection, price, etc. Maybe you will even start selling wheel chairs in the future cause "someone my age" might need one! Ha ha ha. Just giving you a hard time. Hope to do business with you in the future." Thanks again. Kraz

We Hope to Earn
Your Trust and Business!
Call us Today!
1-660-248-9838
---
Customer satisfaction is our goal.
Here is what one client said..
"Hi Brian, I set up the shuffleboard in our game
room and I am thrilled with the quality. The set up
was easy, didn't need directions, and the board
arrived in excellent condition. Your people did an
awesome job of packing it!! Thanks, it was
definitely worth the wait:>)." D.F., Colorado Springs
---